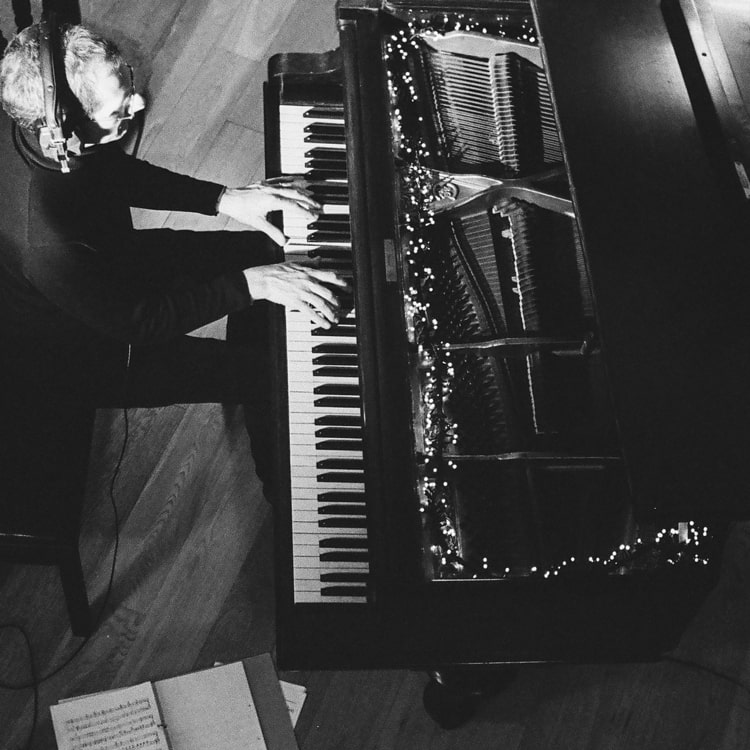 Andrew Holdsworth works in London as a pianist, producer, arranger and composer. He played for his first ballet and tap classes at the age of eleven and has worked with many inspired and inspiring ballet teachers over the years. With Jonathan Still, Andrew produced all the music for the Royal Academy of Dance syllabi, including Pre-Primary and Primary, Grades 1 to 5 and all the vocational grades. His work at the Royal Ballet School includes producing music for the new Affiliate Training and Assessment Programme (ATAP) videos, being pianist and music tutor for the RBS Dance Teacher Training Diploma, and playing piano for various courses and video products.
Andrew created his first Reimagined for Ballet Class series in 2014 and has since made over thirty albums of free music for ballet class for dancers of all ages and abilities. His latest albums were inspired by his work with ATAP and contain music arranged by time signature and tempo, rather than in standard ballet class order.
Andrew's mission is to create beautiful, stimulating, uplifting piano and orchestral music for ballet teachers and students around the world. His music is available on all digital music platforms.
Read more about Andrew here